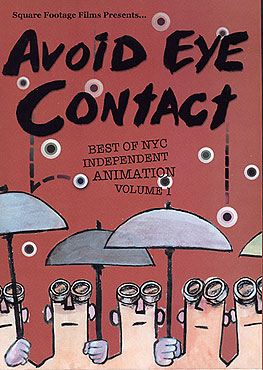 In the 1970's and 1980's, artists working in New York City began to create projects outside of mainstream, commercial production. NYC is where the headquarters for Sesame Street and MTV Networks are located, both of which served as outlets for animation artists to have unconventional and experimental work shown MTV first popularized Bill Plympton's work. Also, commercial production served as the bread-and-butter for many of these artists.
This article in Animation World Magazine
profiles several independent animators who were working in NYC when the article was written:
George Griffin
,
John Canemaker
, Kathy Rose, Debra Solomon, Steve Dovas, Lewis Klahr, and Janie Geiser.
Here is another article about
Independents in New York
.
There are many other independent animators working in NYC. There are two DVD compilations called
Avoid Eye Contact
.